West Palm Beach AC Services - Residential AC Service
Nothing would ruin a hectic day out at work than coming home and finding your air conditioning broken. But this often becomes a reality and a lot of home owners in West Palm Beach, FL can be seen reeling under such circumstances. As for the reasons why these situations occur, they are multifarious. Right from a neglected round of maintenance and service for the air conditioning unit, to a broken module of the unit which can be because of over use or improper electronic wiring, a layman can never be too sure as to what caused it.
So what is the option that one has here?
Experience You Can Count On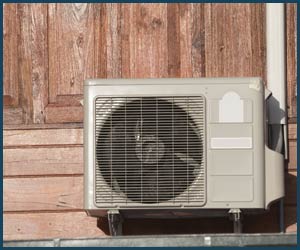 Start looking for professional air conditioning services in the local classifieds or online, and you will find numerous options. The options may be quantitatively high, but will disappoint you on the qualitative front. What's more is an increasing number of these are in the business looking to make a quick buck and would hence recommend unnecessary and products services to you, in turn increasing your bill. This is where you should make the choice of working with West Palm Beach AC Services - the air conditioning repair and service expert since two decades. The strong focus on hiring just the best service technicians and building a state of the art set of apparatus is what has helped us carve a niche for ourselves in this competitive market place.
This is also the reason why our number – 561-454-8031 can be seen kept handy with numerous households in the region.
What we offer?
Repairs:
Is your AC malfunctioning and ditching you in times when you need it the most? Let our experts step in and handle the repair for you, with their expertise in air conditioning repair, gained over two decades of operation in the region. Be it a refilling of the refrigerant or an overhaul; trust us to handle them all for you.
Replacement:
Is your air conditioner's performance plummeting with passing time, and is escalating your energy and utility bills? A replacement might be a viable option in this case, and we can smoothly carry out the same for you. Contact us today and we can arrange a free consultation.
Preventive maintenance:
Rarely do people know that if maintenance and service procedures for air conditioners are carried out timely, as much as 80% in repair costs can be saved. Trust West Palm Beach AC Services and the customized maintenance contracts which we provide!
Indoor air quality services:
One would think that home is the best and the most hygienic surroundings to reside in, but the air quality can be a risk factor in homes as well. If it deteriorates, the air quality can lead to grave ailments to which toddlers and old dwellers are at most risk. We can assist you in maintaining a healthy air quality in your house, and keep you safe.
Air duct repairs:
A damaged duct work can be a grave issue in your home or commercial facility, and can cause cooling and energy losses meaning your air conditioning unit will be stressed during operation. While higher energy bills are a straight forward consequence of this, the physical apparatus of the air conditioning unit can also be at risk. We can correct it!
Numerous residential property owners in West Palm Beach, FL area have placed their trust in West Palm Beach AC Services as the AC maintenance, repair and installation service provider of choice. You too can experience our services by calling us on 561-454-8031.