West Palm Beach AC Services - Commercial HVAC System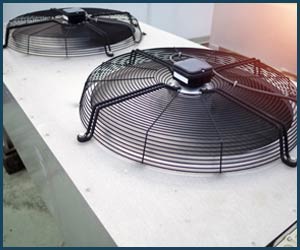 Although air conditioners fail and malfunction in office and home alike, the last place you would want to see this happen is your office. One it would have a direct business impact, and secondly given the sheer number of people in an office, a broken air conditioner can quickly turn the entire office into an oven. Add to it the fact that a lot of outside stakeholders visit the office every day, a broken air conditioner can well dent the professional rapport which your business has with them. So who do you trust to bail you out of such a hot mess? The same service provider which has bailed out so many others for a long time – West Palm Beach AC Services!
It's been over two decades of helping commercial property operators get relief from their air conditioning woes, and we have been known to be the only service providers in West Palm Beach, FL , who reach you in record times. Our 24X7 helpline number 561-454-8031 is what puts a lot of commercial property owners at ease, knowing for sure that they are in good hands with us.
Challenges involved in handling commercial HVAC systems:
Commercial HVACs are not the regular air conditioners installed in homes, and not all service providers can handle them. Below is a list of some of the challenge, and how we overcome these:
Complexity: Complexity is what the very nature of commercial HVACs is and simply because they are built to handle heavy loads, their performance isn't easy to track and manage either. Not every maintenance and repair professional can comprehend or handle the complex modules of such a commercial air conditioning unit. We are experts at handling HVACs, having the skill and experience for the job.
Accessibility: Space is a rare resource in commercial spaces, which is why air conditioning units aren't allowed the necessary room, and often finds themselves sin cramped spaces. What this means is that when a service team comes in to approach the air conditioning unit for any maintenance or repair job, they hardly have any room to work their way. It's only expert professionals like us who are able to effectively work their way in such cramped spaces.
Criticality: There are critical functions such as server rooms, hospital operation theatres and patient monitoring system control rooms, wherein air conditioning is a must. This is where our HVAC team is proactive enough to reach you with no delays and provide you with a quick repair job, so that there is no impact on the smooth functioning of these critical units.
Solutions offered:
Consultation: Looking to upgrade to a new AC, but caught up in the numerous options in the market? Well we can help you with our strong hold on the air conditioning market.
Retrofit and construction: Be it laying out the actual ductwork or designing it to perfection for a subsequent installation job, we can carry out any such job with finesse.
Installation: An instruction manual is just a starting point when approaching a new installation of an air conditioner. We know every inch and bolt of an air conditioner of any make and can set it up for use for you in no time.
Repairs: A broken air conditioner can be a cause of a lot of grief to you, especially when reeling under a heat wave. Have us assist you with your AC's repair in the very first instance.
Contract maintenance: A service contract with us is a chance for you to forget about any air conditioning troubles, as we will take care of all maintenance, repairs and installations for you.
Emergency service: Did your AC just break down ahead of a meeting or an important day at work? Let us come in and be your savior, charging you for only the due service and nothing extra.
Least-disruptive service: Our technicians will never complete the job in a haphazard fashion, with duct and unused nuts and bolts lying here and there. They know their job pretty well and hence there will be no disruption to your office routine or possessions.
Is your commercial HVAC system out of order? Do not fret when West Palm Beach AC Services is there to reach out to you anywhere in West Palm Beach, FL, and assist you! Call now on 561-454-8031!