West Palm Beach AC Services - Indoor Air Quality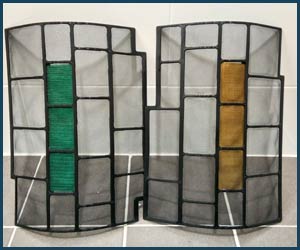 You would think that of all the places you are exposed to chemicals and fume rich air, your home is the most cleansed place where all that you will breathe is fresh air. But think again when we tell you that a home without an air purifier has enough fumes which can make one a passive smoker .What's more is, there can be microbes and bacteria thriving in the air, which can in turn cause a lot of health issues to the dwellers. So the next time you ridicule the thought of making investments into an air purifier for your home, consider these facts.
If this has got you to realize the importance of making an investment in some sort of air quality improvement measures, start with hiring the very best in air conditioning and cleansing service providers in West Palm Beach, FL- West Palm Beach AC Services. Our air quality improvement measures have benefited a host of residential and commercial properties in the entire region and this is why you will find out number 561-454-8031 with most of them.
The misconceptions and truth about indoor air quality:
Let's get the still non believers convinced with our cause by stating some statistics. A recent statistic release by the EPA claims the air quality in homes can be as much as 5x to 100x poorer than the air that you breathe when outside. An average person takes anywhere close to 3000 gallons of air per day, and factor in the aforesaid stat and you would realize that the amount of toxins you can inhale when at home are quite dangerous. This is why taking the indoor air quality for granted will not do you any good in the long run, and its best to install some sort of air quality improvement measures.
But what is the way to know how to go about and make these air quality improvements? Make a quick call and we will take over battling all your air quality woes on your behalf.
Eliminating indoor air pollution
There are hosts of ways in which the toxins, bacteria and other organics in the air in your home can be tackled. Let one of our air quality experts come in and perform a detailed inspection of your house, to suggest which method should prove most viable.
Here are some of the most commonly used measures we deploy for clients in West Palm Beach, FL area:
Installing and maintaining clean air conditioning:
An efficient air conditioner can do a great job in filtering out stale air and circulating fresh air in your premises. But the ducts are where all the dust and silt finally percolates and it is crucial to have these clean at all times. This is where having an expert clear out the duct work and replacing the filter form time to time can help your greatly.

Specialized air purifiers
Agreed air filters are an important component of all air conditioners today, but they are not designed to filter out the smallest of microbes from the air. This is where specialized air purifiers have a niche in the market and we also recommend installing these so as to have effective air purification procedures for your home.

Germicidal UV lights:
While filtering the air off microbes and dust is the basis behind all the air conditioning and filtering products in the market, there is yet another mechanism which can prove helpful. This is the use of UV lights which are known to inhibit the growth of organic matter in the air, and hence reduce the risk of any resulting health hazards. Such a purified air can in turn be filtered using the standard air filters and purifiers.
Committed to making a lifestyle shift for the benefits of your loved ones in your home? Then call upon West Palm Beach AC Services on 561-454-8031 and leave the job to us!