West Palm Beach AC Services - New AC Installation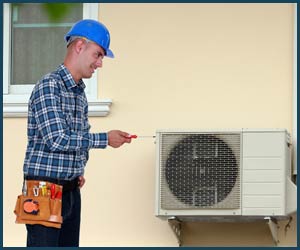 Anyone who have dwelled in West Palm Beach, FL area for long enough will know how unsparing the heat wave which frequents the region every year can be. Surviving without an air conditioner in such time is unthinkable and gets a lot of residents of the region to reel under a panic attack of sorts!
The choice of the right brand of air conditioners is crucial when you want to stay during the heat wave in the region, and be it a new installation for a novel residential complex which is upcoming, or a replacement of a previously defunct air conditioners, you need an expert to handle the new installation for you. Enters West Palm Beach AC Services – the cooling solutions leader with a flair for serving customers in the most cost-effective way possible. Our 24X7 helpline number – 561-454-8031 is saved with numerous residential property owners, facility managers and commercial business owners alike, for all their air conditioning needs.
What we provide?
Assessment and selection:
Making the choice of what brand or make is most viable for you is something which will be too hard to figure out for you alone. An air conditioner which is too high on power rating can turn your room into a frigid zone, while one which has a low rating can barely be useful in overcoming the heat. Not only do we take due care of the size and capacity of the AC, we can also factor in unheard of variables such as the amount of sunlight received, and the insulation facilities in your home, in the process of choosing the best air conditioner.
Installation – the right way
Your need might be to simply buy a new air conditioning unit for a new facility which is coming up, or you might be looking to replace an old or malfunctioned air conditioner, in the hope of getting some more relevant and advanced cooling features. Whatever might be the motivation of buying a new AC, you can trust West Palm Beach AC Services to effectively handle the choice and the installation in the most optimized way. We additionally have a direct tie up with most of manufactures so your product warranty stays intact.
Some of the tasks we undertake:
On existing structures:
Split system installation: A split AC is most suited to situations wherein the whole property does not need to be heated or cooled.
Window AC: Portability is a plus with this variant, wherein the condenser and the compressor are a part of the same unit.
Central AC: Owing to the aesthetic appeal which it brings to the facility, homes are today opting to follow commercial facilities and install central ACs, which we can install for you.
Ductless systems: Ductless air conditioning units are installed in facilities where space is a major constraint.
Portable air conditioners: Are you a globe trotter, constantly on the move? Our experts can make recommendations about the most easily portable air conditioners.
On new structures:
Lay out the ductwork: For a property constructed recently, our approach begins with planning and laying out the entire ductwork for the air conditioning unit, to assist the easy installation of the air conditioner, later on.
Insulation: An inadequately planned or installed insulation will lead to cooling losses and rising utility bills at a later stage, even for the most powerfully performing ACs. Thus checking the insulation is a very important aspect of our services.
Get the best new air conditioner installation expert to assist you in West Palm Beach, FL area. Make a call on 561-454-8031!